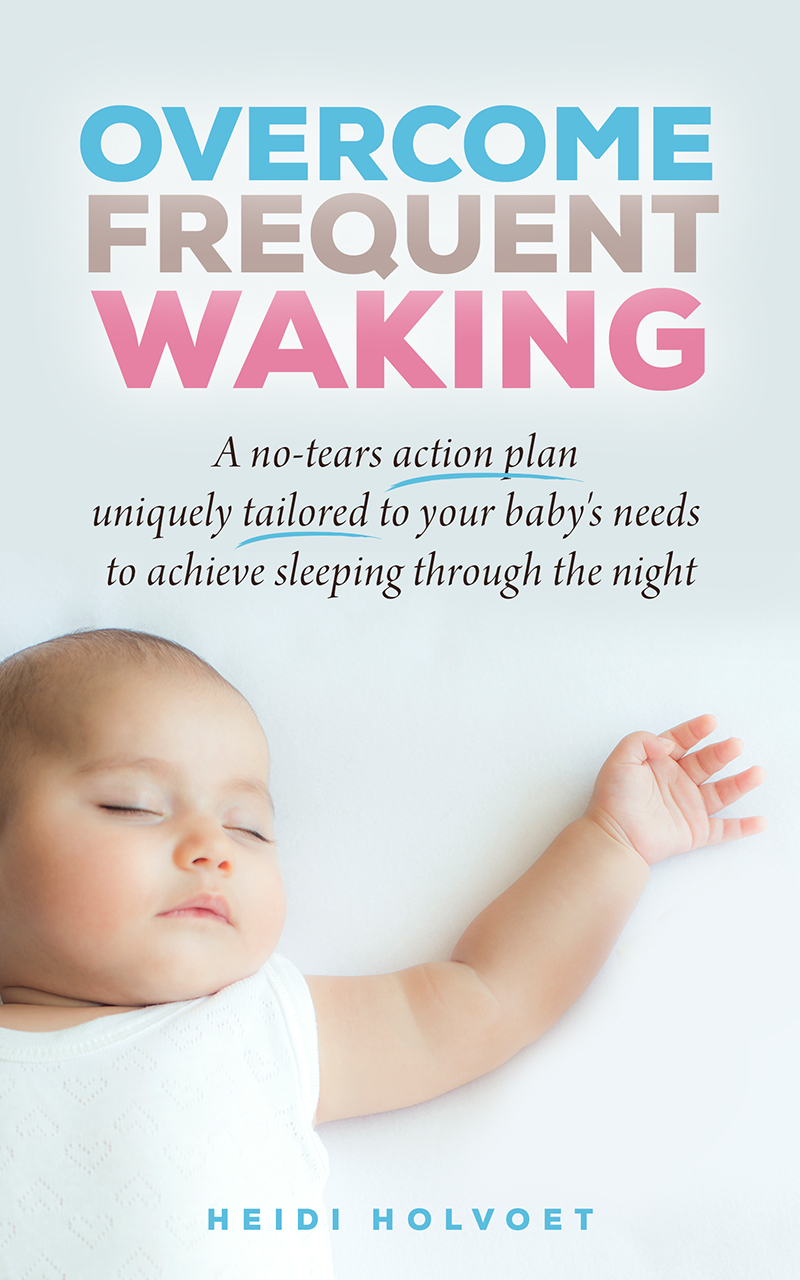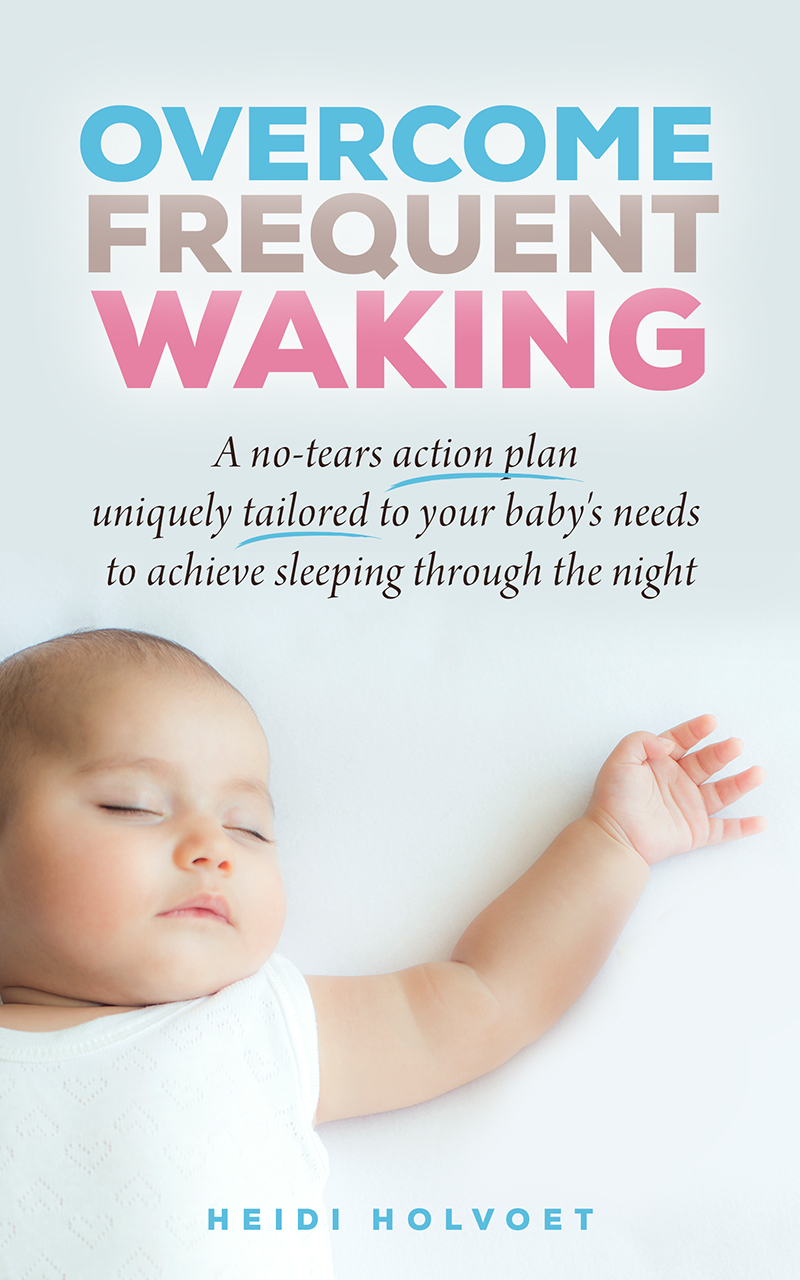 Overcome Frequent Waking
A no-tears action plan
tailored to your baby's needs
to achieve sleeping through the night
Heidi Holvoet
, PhD (author)

Heidi, your book worked like a charm. She's been sleeping through the night for weeks now. It truly was so much easier than I
...
Ginny H.
more parent reviews
PDF e-book - Download & read instantly, any device
$10.99
Facebook exclusive offer − 15% off today
$9.30

About the book
Overcome Frequent Waking gives you
a step-by-step action plan
to help your
baby sleep through the night
,
without tears
. Specifically if she currently wakes many times -
every hour, every 2-3 hours
- and regardless of what is causing the wake-ups.
Parents worldwide love the author's warm supportive tone and the consistently improved sleep they experience.
The action plan is
not
a
one-fits-all
pre-fabricated list of things to do.
Instead, you will come to your very personal action plan, naturally adapted to your baby's individual needs right now, as you read the book. (You make your plan using a super-easy-to-use template.)
That includes
tackling the specific sleep issues
your baby struggles with and crucially also optimizing her
physical and emotional well-being
. Such a holistic "all-inclusive" approach is key to truly make a change to your baby's sleeping and is the reason for the
high success rates
*. Otherwise, physical and emotional discomforts often remain hidden or untreated and prevent any sleep
solution
from having the desired effect.
*96% of test-readers reported strongly reduced or completely vanished night wakings, on average within 2-3 weeks. Most of these babies achieved sleeping through the night completely - others remained with an occasional waking suitable for their age and health condition - nearly all mastered self-soothing to sleep for naps and nights and continued to do so after the trial ended.
What to expect

Does your baby wake up every hour at night? Or every 2-3 hours? Or otherwise more often than you would like or think necessary?
This book - described by one mom as "a dream come true" - is dedicated and proven* to help you and your baby overcome those frequent wakings.
To do this, award-winning author and sleep consultant Heidi Holvoet helps you combine her
no-tears sleep techniques
with a unique way to
identify physical and emotional discomforts
that cause or contribute to your baby's frequent waking.
The no-tears sleep techniques are explained in clear simple steps and include help with
weaning from nursing or bottle feeding to sleep
,
transitioning from being held, rocked or otherwise helped to sleep
,
reducing baby's need to feed at night
, help with
staying asleep
, improving
naps
and even avoiding early morning waking.
Easy-to-use extensive symptom checklists make sure you don't miss anything, and then help you relieve the discomfort: from
over-tiredness, digestive & feeding issues, reflux and many other physical discomforts
, to
emotional discomforts like pacifier dependence, comfort feeding, separation anxiety
etc.
Most parents discover at least 2 or 3 discomforts they weren't aware of and relieving those dramatically improves their baby's well-being and therefore immediately boosts sleeping.
Parent Reviews for Overcome Frequent Waking


Heidi, your book worked like a charm. She's been sleeping through the night for weeks now. It truly was so much easier than I imagined bc of your techniques to ease us into the "putting to bed awake" process. Our family has never been more rested, happier and better functioning!"
Ginny H., mother of 9 month old baby girl

I do not know what magic you are weaving but after only implementing the first steps of the action plan she has started only waking once or twice a night (instead of 2 hourly!) and last night slept through the night!!! I put her down for a nap this morning and at her normal 45 min wake time I heard her call out then she went back to sleep! It has now been an hour and 20 minutes.
Thank you thank you thank you from a rested mum and a happy giggly baby!"


Lauren E., mother of 5 month old baby girl

Thank you so much for your concise, practical book and valuable tips! I'm happy to say that she's down to one night waking (from 5-6!) where she finishes a bottle and then goes back in her crib and falls asleep right away!"


Ana M., mother of 5 month old baby girl, USA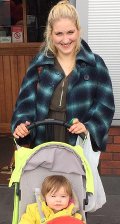 As a sleepless mum for months on end I was desperate for help. Health visitors and friends told me that if I left my baby to cry it out my daughter would sleep within days, but that's just not my style.
Heidi's book was a dream come true. I was so lost in the myriad of books I had read that I didn't know where to start, but Heidi's book changed that. Rather than give a million different tips all mashed together, the advice was clear, concise and step by step. I learned that I didn't have to conquer all of my baby's sleep issues at once. I didn't have to leave her to cry, and I didn't have to suddenly change everything about her sleep routine and her environment.
Instead I was taught a gradual approach that made me and my baby happier and more comfortable. The golden sleep essentials were a must and some of them never even occurred to me.


Amy A., mother of 8 month old Megan girl, USA

Heidi's book provides gentle suggestions and encouragement for parents who are sleep deprived but committed to using gentle techniques. I loved that there were so many different scenarios and many practical suggestions of techniques to try. The book gave me the confidence to persevere with changes to help our two-year-old daughter with her sleep. With the advice and encouragement the book provided, our little one is now sleeping through the night.


Lisa W., mother of 2 year old Amber, Washington DC, USA

"Overcome Frequent Waking" provides a user-friendly approach that is comprehensive and effective. The book is realistic and focusing on long-term sleeping success versus a quick fix. With that said, we saw changes in a matter of days implementing some of the strategies suggested. In a society where crying it out is touted as something you have to eventually do, this book offers an intuitive approach that is in line with our natural responses as parents - to be present for our children when they need us - while fostering a healthy attitude towards sleep and sleeping independently. Thank you!
Elizabeth I., mother of 10 month old Joey




There are 2 things that I really liked about this book. 1- It is structured in a very clear way (using flow charts) to help you analyze the cause of your baby's waking. You can just look for the behavior you see, and read the possible causes for it. 2- Heidi's approach is really a no-cry approach, and not a CIO hiding under a no-cry approach. For us that was an absolute requirement, no matter if it took more tome or effort.

Sami, father of Elli and Lia, Dubai UAE



I would definitely recommend this book to any parent who would like to help their baby to sleep better - Matthew now self settles with no tears at bed time, and sleeps 12 hours at night.
When I started reading this book, my baby was waking after two to four hours of sleep at night, and then co-sleeping for the rest of the night as he would not go back in his cot. The first section about eliminating physical discomfort is unique in sleep books I have read, and dramatically improved our baby's sleep. We then went on to work on the self soothing techniques. I liked the concept that you are teaching your baby to self soothe, not forcing it, and the reassurance that you are not undoing all your good work if you have to revert to former sleep props on some nights.


Wendy, Mum of Matthew, UK
RISK-FREE PURCHASE
(100% refund if not 100% happy)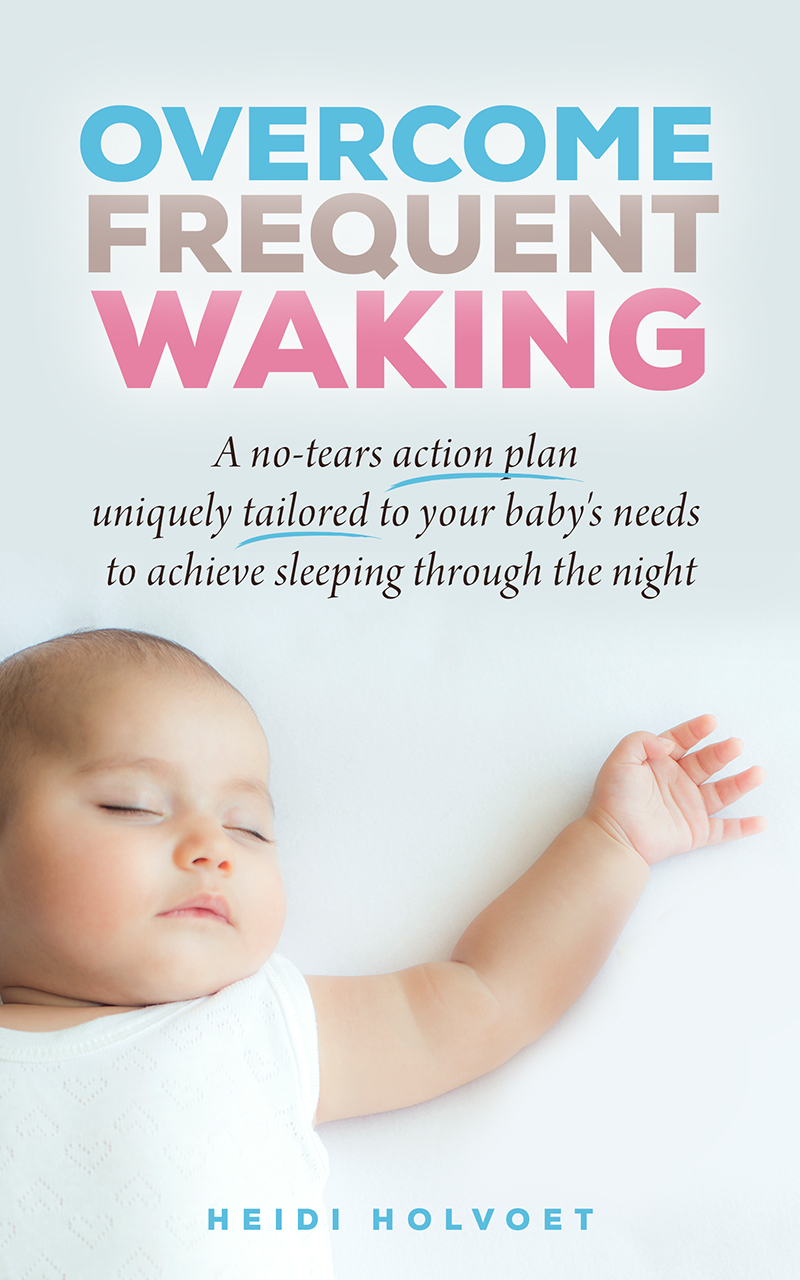 $10.99
Facebook exclusive offer − 15% off today
$9.30




Your questions answered
Q.: For which age ranges do you recommend this book?
A.:
From 1 month old an up to 3 years of age. The approach is equally effective for babies and for toddlers.
It is also gentle enough
not
to qualify as the type of sleep training that is not–advised for use with babies under 3-4 months old, which explains why you can work with the book from 1 month onwards. That said, we will always take into account the possible necessity of some of the night wakings. Meaning that your main goal at a very young age will be to instill optimal health and sleep habits, avoid unnecessary wakings, while the necessary night wakings will be left alone until your baby is ready.
Q.: How quickly can I expect results?
A.:
This book is
not
a
quick fix
. It is a realistic program that takes a bit of time and effort, but with lasting improved sleep skills as a result. How quickly you will see results will depend on the number of wakings and the underlying causes, and how consistent you can be with the plan.
Many test-readers saw first progress within 2-3 days of using the plan and techniques, with nearly all test-reading families reaching their desired improved nights within 2-3 weeks.
Q.: Is it complicated to make the tailored sleep plan?
A.:
No, not at all. The entire book was designed and tested to be efficient and easy to use. You will start from an action plan template, which has the generic timeline and phases. All you need to do is, as you read the book, fill in the spots that require tailoring (for example "my baby needs to wean from nursing to sleep"). You fill in your sleep plan either with pen and paper or on your phone, tablet and computer, as you prefer. My personal tip once you get the book: grab your favorite drink, settle down for a first read, and plan. By the time your drink is finished, you will have a ready-to-go action plan to start helping your baby wake less frequently at night.
Q.: Is it a long and complicated read?
A.:
No. The book a minimalistic book. I have not included any decoration or page-fillers. Every item made it into the book because it has helped other parents and their babies before and will possibly help you, too.
Q.: Do you offer a refund in case I am not happy with the book?
A.:
Absolutely. The only purpose of this book is to help you and your baby sleep more and better at night. If you discover that the approach is not for you or if you have tried it and see no results at all, I will refund 100% of your purchase, no questions asked. Just email me and we will sort that out for you asap.
About the checkout procedure

Checkout is simple and secure: click, pay, download ... and read in less than a minute.


CLICK

When you click the "buy & download" button, the secure checkout procedure starts. This checkout procedure is secured by Sendowl.com, the company that takes care of the shopping cart and the secure payment gateways.

The payment gateways are processed by Stripe.com (credit/debit card payments) and PayPal (choice of PayPal account balance or account-free credit/debit card payments). Your financial data are secured with these companies.
PAY

After having clicked the "buy & download" button you will be offered a choice between regular checkout and PayPal.

Option 1: Checkout.
Regular checkout will give you the chance to enter your bank card details or use Apple Pay if available on your device.
Option 2: PayPal.
This option allows you to pay via PayPal, either with your PayPal account balance or simply your bank card details.
DOWNLOAD

Once your payment is confirmed you will arrive at your unique secure download page on this website. Follow the link on that page to
instantly download
the e-book. It comes as a a PDF-file which you can read on your computer or mobile reading device (any smart phone, tablet or e-reader).
You will also receive the download link by e-mail for further use so you can easily access it at another time or from another device.

Problems? Questions?
If you have any question or concern about downloading this book, please don't hesitate to contact me. Also if you require a hard-copy printed version of the book, email me at heidi@baby-sleep-advice.com.