Home

>
Sleep method - Sleep training
Which Baby Sleep Method is Right for You?
A
sleep method
gives you guidance to help your baby sleep. Some methods can be called
baby sleep training
(typically the harsher or more impatient methods). I personally prefer terms like approach, techniques, support and guidance for the gentle method that I work with.
Ferber method, No Cry Sleep Solution, Dr. Sears, Baby Whisperer, controlled crying,
cold turkey
crying it out ... or yours truly, the BabySleepAdvice approach: which one is right for you and your baby?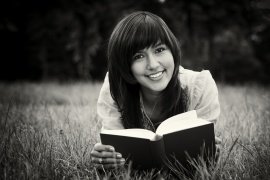 Each method has its own general philosophy and approach to sleep in general. Some suggest specific help in specific situations.
To be reliable and have a chance to be successful, a baby sleep (training) method must be based on the same most valuable sleep parenting principles:
be consistent and predictable
use a regular sleep schedule
use a bedtime routine
promote self soothing
take a positive attitude towards sleep
Overwhelmed?
It's easy to feel overwhelmed and confused by the many baby sleep articles and books on the market. Unfortunately there are many, sometimes conflicting and sometimes bluntly incorrect sources.

Do be careful with paid click-here-to-order solutions that guarantee to help your baby sleeping through the night (yes even at an age where it is physically impossible or even unhealthy ...).

Your best bet is to go with your instincts, observe your baby/toddler well and do not let others talk you into something that does not feel right for you.
The different sleep methods
on the market
each take their own approach to apply the basic principles and instruct parents how to apply them.
Please (please!) be very careful if you come across a
quick-fix
magical solution that promises a short-cut and omits any one of the above principles. They will do more harm than good for your child's sleep, especially in the long run.
Key differences among the methods are in whether letting baby cry or not, help her with settling or not, co-sleeping or not, etc.
Since we are all different, no single method works for all babies or toddlers and their families. What counts is to find out what works for you.
An overview of popular and renowned approaches:
BabySleepAdvice: Uniquely adapted to your baby's personal needs
Helping you find that unique best-fit way to help your baby or toddler sleep is at the heart of this website. It is my very personal mission and passion to guide you through best-practice basics and helping you discover the specific techniques YOU and YOUR baby need, at a time your are both ready for them.
The many alternatives to any one tip or technique are an essential and much-loved part of the method.
Start at these pages for general guidance with the basics:
help your baby sleep through the night
and
avoid common infant sleep problems
.
My dedicated e-books take it a few steps further and help you efficiently improve in specific situations:
No-Tears Sleeping Through the Night
helps your baby or toddler wean from unnecessary night awakenings and feeds.
Overcome Frequent Waking
takes that a step further with a uniquely tailored sleep action plan for those babies who wake up every hour or otherwise too frequently at night.
No-Tears Self Soothing
helps you teach your baby or toddler the all-important skill of settling independently - the key of lasting good sleep.
Nap in a Snap
gives you the tools and techniques to set up the nap routine that works for your baby/toddler.
If you are just starting out with a new baby, a good beginning is to read up on the very basics in my
Complete Newborn Sleep Guide
-
"Just what I needed right now as a first time mom"
.
The No Cry Sleep Solution
This sleep method, originally proposed in the book
The No-Cry Sleep Solution
, is the work of Elizabeth Pantley, the well-known parent educator.
As the
no cry sleep
name suggests, Elizabeth Pantley promotes gentle guidance to help baby sleep without the need to let her cry. She sets parents to work with keeping logs on nap and night time sleep and wakings.
Don't miss my
No Cry Sleep Solution interview with Elizabeth
!
The Attachment Parenting Approach to Sleep

Known for its child-centered nurturing approach, attachment parenting advocates gentle guidance towards good sleep at baby's pace.
Crying is not part of the attachment parenting approach, but baby wearing, co-sleeping and breastfeeding are key features.
Co sleeping benefits
are widely accepted and safe when the
co-sleeping safety guidelines
are well followed.
Dr. Sears describes this in his well known book
The Baby Sleep Book
. Even if you are not completely into attachment parenting, this is a good resource if you are looking for support to guide your baby in a loving child-centered way.
My interview with Annie of PhDInParenting.com on
attachment parenting and baby sleep
gives an interesting introduction to attachment parenting
and its approach to sleep guidance.
The Baby Whisperer
In her book,
Secrets of the Baby Whisperer
, Tracy Hogg suggests a sleep training method that keeps an interesting
middle
, balance, between no cry sleep methods as above and the crying it out ones below.
Tracy Hogg specialized in
tuning in
to baby to help understand what she needs, and helped parents observe and listen to their children.
When teaching baby to sleep alone, rather than holding, nursing and rocking, the
baby whisperer method
suggests comforting by picking baby up, and putting down as often as needed until she sleeps (pu/pd method).
The Ferber Method
Note:
This is a sleep training method that involves crying it out and I do not advise nor support it.
Through his book
Solve Your Child's Sleep Problems
, Richard Ferber, M.D. advises all parents to use his sleep training method that became known as
ferberizing
. Many people identify crying it out with this Ferber sleep method, although it is not the only one where baby is left to cry.
The
Ferber method
does involve letting baby cry, in the so-called
progressive waiting
approach. Contrary to common belief, this is not a
cold turkey
cry it out method, although it remains controversial to many (including yours truly ...).
Crying It Out
Crying it out is the general term used when baby is left to cry as a
method
to teach her how to settle for sleep, or to
make
her sleep.
Crying it out is sometimes part of established sleep training (for example Ferber method) or some parents simply have their babies cry when they feel it is necessary or helpful.
We do not count letting baby fuss for a couple of minutes as crying it out. It's about leaving a baby to cry for longer than just 'initial fussing'. Some training methods do this in varying amount of minutes and/or also involve the harsh
cold turkey
crying it out. That is when you put baby down in the crib, leave the room, close the door and do not go back in before baby has slept the night.
I repeat, I do not support these types of methods and include them here for information and warning purposes only.
There are infamous
pro's and con's of crying it out
as well as situations where it should be out of the question or
when cry it out can work
.
---
Finding a baby sleep method or sleep train method that really works for your baby or toddler may not be easy.
Of course you don't necessarily need a specific
market method
to guide you. The main step in any case will be to trust your instincts. Approach sleep parenting in YOUR way all while keeping supported by researched information and proven tips and techniques.
I warmly invite you to read through the different topics on this site. It will help build your understanding of the why and how of sleep, and will help you discover what will work for you.
Do not hesitate to
Ask me A Question!
at any time.
Self soothing is the key to help your baby sleep through the night