Award-winning 3-step guide for restful and well-timed naps
Imagine sitting back and relaxing on the couch ...
... a daily predictable moment for yourself or to share with your partner or older children ...
Your baby naps happily in her room ... and then wakes up refreshed, content for the rest of the day
and ready for a good night.
That is what good naps do.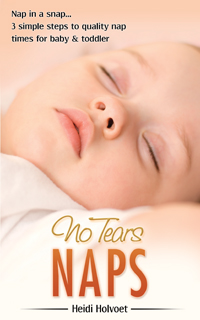 "Nap in a Snap"
is your award-winning step-by-step guide to
set up the nap routine that fits
YOUR baby or toddler.
And then it goes on to help your baby actually sleep those naps well.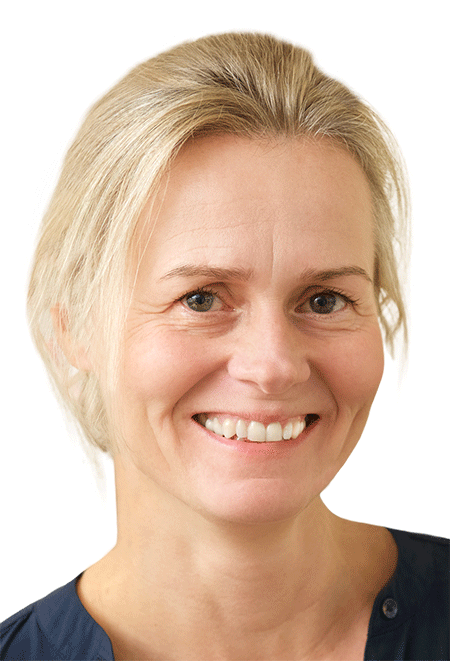 Hi, I'm sleep consultant Heidi Holvoet, author of this site and several baby & toddler sleep books.
In my 10+ years of research and sleep counseling, I experience every single day how important naps are. For baby & toddler's sleep and health and for your own well-being as a parent.
No one should be struggling with naps -
"Nap in a Snap"
gives you all the tools to help your child nap well.
Is "Nap in a Snap" for you?
Yes if your baby doesn't nap enough and therefore is cranky or fussy most of the day.
If your baby takes short 30 or 45 minute naps only.
If your toddler suddenly refuses to nap.
If your baby sleeps too much during the day and too little at night.
If your child goes down for the night easily but not for naps.
If settling for sleep or self soothing is a struggle for your baby or toddler.
If you have the feeling your child is
on edge
from sleeping too little.
If your baby sleeps poorly at night - doesn't sleep through the night.
....
Download now
"I love this little book. It's what the title says and yet it's comprehensive and very applicable.

Getting your baby to nap well during the day is SO important for night time sleep. And bad sleeping habits don't take long to develop.

When I read this book I became more aware of my baby's sleep cycle, his sleepy signs and tired behaviour and with this new understanding I was able to focus my energy on building new helpful sleep routines for my baby, instead of just feeling frustrated."
Review by
Mary
South West London

Easy steps to good naps

Finding the best-fit nap routine (how often and how long to nap) for your baby/toddler comes
first
. There is no one-fits-all nap solution. What counts is the right routine for your child.
The
3 Steps to Nap in a Snap
help you find exactly that nap routine. A routine can be timed, follow a simple pattern or follow baby's lead. Each step is easy to do with detailed how-to's.
Next
comes settling well for naps and solving any arising nap problem.
That is why your
"Nap in a Snap"
guide offers:
Get started preparing that
couch-time

for yourself...


Your baby happy all day, sleeping well at night ... it may seem like a dream but you

can

make it happen.

It's all in this one handy guide (35 pages): learn what's best for your baby or toddler and help her nap well consistently. I promise.

For your ease of mind, and because we are all different, the e-book comes with a refund guarantee, if you don't find it helpful you get a 100% refund.

About the checkout procedure

Checkout is simple and secure: click, pay, download ... and read in less than a minute.


CLICK

When you click the "buy & download" button, the secure checkout procedure starts. This checkout procedure is secured by Sendowl.com, the company that takes care of the shopping cart and the secure payment gateways.

The payment gateways are processed by Stripe.com (credit/debit card payments) and PayPal (choice of PayPal account balance or account-free credit/debit card payments). Your financial data are secured with these companies.
PAY

After having clicked the "buy & download" button you will be offered a choice between regular checkout and PayPal.

Option 1: Checkout.
Regular checkout will give you the chance to enter your bank card details or use Apple Pay if available on your device.
Option 2: PayPal.
This option allows you to pay via PayPal, either with your PayPal account balance or simply your bank card details.
DOWNLOAD

Once your payment is confirmed you will arrive at your unique secure download page on this website. Follow the link on that page to
instantly download
the e-book. It comes as a a PDF-file which you can read on your computer or mobile reading device (any smart phone, tablet or e-reader).
You will also receive the download link by e-mail for further use so you can easily access it at another time or from another device.

Problems? Questions?
If you have any question or concern about downloading this book, please don't hesitate to contact me. Also if you require a hard-copy printed version of the book, email me at heidi@baby-sleep-advice.com.
More time for yourself + more fun time with your content and healthy baby thanks to the easy-to-do nap techniques and proven problem solving.
Download the e-book
(PDF document which you can read on any device)
Risk-free purchase, because we are all different: if you don't find the book helpful, you will get a 100% refund.


Free Bonus
Along with your
"Nap in a Snap"
guide, you receive "SOS Naps" for free.
"SOS Naps" is the compilation of
20 Nap Questions and their answers
. Real-life nap situations to which I reply with my personalized advice.
A few examples:
My 9 week old baby only has three 20 minutes naps all day
Why does my baby wake up every hour?
Baby nap scheduling with baby carrier question
My 9 month old baby won't nap unless he's being held
19 month old toddler suddenly not napping
My six month old baby will not nap! Stuck in a vicious cycle...
My eight month old has a cold and is napping a lot
Ferber method working for my 5 1/2 month old at naps but not at night
. . .