Honors and awards
In 2013, I've been honored and feel blessed to have received two distinct awards for this website and the books. Happy and grateful for the recognition ... as passionate as ever to help you and your little loved ones sleep!
The NAPPA Award (National Parenting Publications Award) was granted for the entire website. The series of No-Tears Baby Sleep Books received the Mom's Choice Award. A little bit of info about both ...
Mom's Choice Awards (MCA)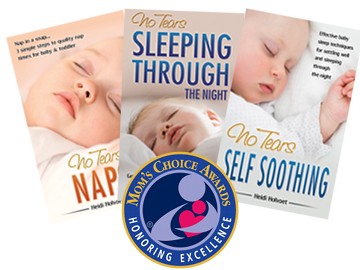 The Mom's Choice Awards (MCA) "
honor excellence in family friendly media, products and services
".
A sampling of the team of judges includes Dr. Twila C. Liggett, ten-time Emmy-winner, professor and founder of PBS's Reading Rainbow; Julie Aigner-Clark, Creator of Baby Einstein and The Safe Side Project; Priscilla Dunstan, creator of the Dunstan Baby Language; and Catherine Witcher, M.Ed., special needs expert and founder of Precision Education, Inc.
The three books "No-Tears Self Soothing", "No-Tears Sleeping Through" and "Nap in a Snap"
have been reviewed as a series by the MCA judges who are "
bound by a strict code of ethics which ensures expert and objective analysis free from any manufacturer association. The evaluation process uses a propriety methodology in
which entries are scored on a number of elements including production quality, design,
educational value, entertainment value, originality, appeal and cost.
"
More about the books
More about Mom's Choice Awards
View the full press release
National Parenting Awards (NAPPA)
NAPPA's independent expert judges and parent testers yearly evaluate hundreds of submissions for their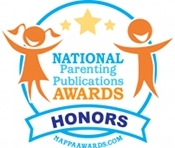 innovation, safety, quality and the degree to which they make parenting easier. In
baby-sleep-advice.com
- yours truly ... ;) - the jury "
appreciated the wealth of gentle yet effective no-nonsense advice and techniques that are both realistic and successful
".
"
There are plenty of resources in the market for parents looking for sleep advice for their baby or toddler
," reported one of the NAPPA judges, "
however, this website does a nice job of sorting out the unnecessary information and providing parents with everything they need to know in a concise, easy to understand manner
."
More about NAPPA Awards
View the full press release