Favourite Lullaby Lyrics
Be inspired by this wonderful Lullaby Lyrics Collection and lovingly soothe your baby to sleep with beautiful baby songs and nursery rhymes.
In this collection I'm sharing our very own
favourite lullaby songs
and
classic nursery rhymes
to inspire your bedtime singing ...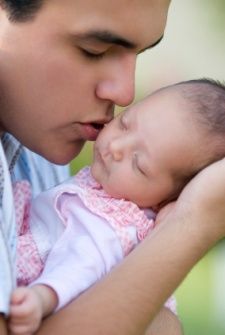 A brief introduction explains
when and where each song originated
, and/or reveils its
meaning
or
history
.
Lullaby songs
are such a loving and powerful way to help your baby wind down and get ready to sleep. Or to soothe her when she's upset, or overtired.
This makes singing a bedtime song such a strong part of a good
bedtime routine
.
Lullabies and more ...
Of course
any song can be a lullaby song
. As long as you both like the song, you are not restricted by the classic lullabies. That is why you will also find other songs:
funny songs
, easy
nursery rhymes
, even
your favourite pop song
can be perfect as a lullaby.
Whichever the type of song, you will always want to sing in a soft and tender voice. Use a low and slow voice too and avoid the hopping around and signs linked to some sounds ...
Lullaby Lyrics
... in English
A classic song with a very sweet melody, despite its cruel ending ...
A classic nursery rhyme and a great lullaby ...
A traditional song loved by generations of parents and children ...
A traditional nursery rhyme with fun repetitions for a great lullaby ...
A very sweet lullaby perfect to soothe baby to sleep ...
A message of love ...
... in Dutch
The classic lullaby song in Dutch speaking regions ...
A classic nursery rhyme about a mischievous little girl ...
The Flemish version of the classic nursery rhyme ...
... in French
A wonderfully tender song with a perfect time-to-sleep feel ...
Classic, simple and well-recognised ...