Solving your baby sleep issues ... gently and effectively
Helping your baby sleep through the night, self soothe and nap well consistently is important. For your baby and you right now, but also for optimal health in the future. As a sleep consultant, I have helped hundreds of families achieve these crucial skills and through this website, I want to help you do the same.

From newborn sleeping tips, tiny and bigger baby all the way to toddler advice: info, downloads and online counseling by a professional sleep expert, it is here for you.

Waking every hour?
Naps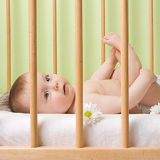 Crib Safety & SIDS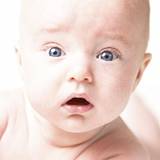 Sleep Disorders
Baby Sleep Books
To help your baby sleep more and better - right now and for good - you need gentle progressive methods that work. The must-know facts and my sleep expert toolbox & techniques are at the heart of this website: so you can apply the right solutions, at the right time.

Get started right away: click any of the topics above to read and get help with what you need right now.
Or go straight to the age-specific pages for newborns, 1-6 months or 6-12 months old or toddlers.

Who is Heidi?
Hello, I'm Heidi, your sleep consultant.

Every single day, I work with young parents like you and I don't sleep until your baby does ...
Whether you're reading the info on the site, in my baby sleep books or work with me through personal counseling, you will find my approach realistic (sorry, no magic the-baby-sleeps-tonight here, only real-life guidance), gentle (I don't advocate crying it out) and helpful.

If you'd like to learn a bit more about my journey, you can read my story here.

And remember, when times are troubled, my attention to you is doubled!
Or like many parents, you may find my award-winning practical baby sleep books helpful.

Finally, you can also contact me directly for personal advice by asking a single question or private online counseling for a longer period.

Whether for specific help geared to your situation or simply for support - a virtual arm around your shoulder - I am happy to guide you personally.

I am looking forward to working with you!

Warmly,
More sleep for baby and you
Imagine your child happy and relaxed at bedtime. And then a long peaceful night.

Imagine yourself well-rested, full of energy and patience ... truly enjoying these precious times with your baby.

It is possible.

Have a browse & read around the site. Let me help you pin down the baby sleep issues you are experiencing and learn how to deal with them.

I know that you will find what you need to change and improve where needed.
All you need for a good night's sleep ...
You'll find down-to-earth baby sleep help, not just the classic "put your baby down awake" but strategies that work, also in the long run.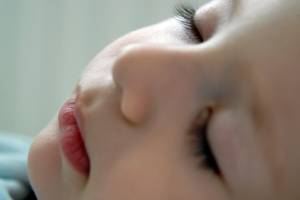 The techniques I've developed are progressive which means they are gentle for baby ... and you.

But it also ensures that the skills are ingrained naturally in baby's brain. That results in long term effects: sleeping skills that last a life-time.

Because not only is everyone happier with a baby sleeping a lot ...

... the benefits of sleep are also extremely important for optimal baby development.

A baby with bad sleeping routines not only risks sleep disorders or disturbances now, as an older child or as an adult. She will also have increased chances to develop child obesity and emotional difficulties like depression and anxiety. Researchers insist on the importance of teaching babies to regulate their own sleep as soon as possible and to have them sleep enough.

With the right guidance and advice, you can do it the gentle way. And your child will grow up to be a confident healthy person who loves sleep.

Let's get started today, together.
Not sure where to start? Site search helps you find exactly what you need:
Or why not sign up for the newsletter? It's the easiest way to stay in touch.