Do you need a room monitor?
Use this Baby Monitor Review to decide
Use this baby monitor review to decide IF you need one. And if you do, find the one among the best baby monitors to suit your needs.
There are
4 types of baby monitors
, each with a specific goal:
LISTEN
Hear baby while you are in another room
(sound)

WATCH
Watch over baby while you are in another room
(video)

SIDS ALERT
Be alerted when baby has not moved for a while
(sids monitors)

PRENATAL
Listen to baby's heart beat during pregnancy
(fetal monitors)

Sound Monitors
Video Monitors
Movement Monitors
Heart Rate Monitors
Listen or Watch
How often do you find yourself, quietly at the crib side, bending over, waiting to hear a breath - just making sure she's alright ...
... and then Snap! she wakes up! She was sleeping so well, and by checking on her you woke her up :(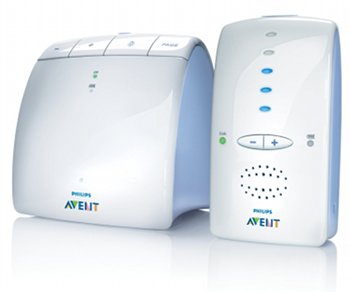 Does this sound familiar? Then definitely consult my
baby monitor review for sound
or
video monitors
: either one these types will very probably be right for you.
With one of those, you'll be able to check on her without going in straight away.
A good quality audio monitor allows you to hear regular breathing from your baby from a distance, without needing to approach and bend over the crib ... hoping to hear without waking up.
And if she wakes you will know whether she cries, or just turns over and can go back to sleep ... before needing to go in.
With a video monitor you can actually see what's going on, which can give you a lot of extra peace of mind as well as quite useful insights in your child's night time behavior.
Warning
:
a monitor is a good
assistant
but can never replace parent supervision. Use it as an aid, but do also go in and check on your baby regularly.
SIDS monitor
A SIDS monitor is actually a
baby movement monitor
, often called an angelcare baby monitor too.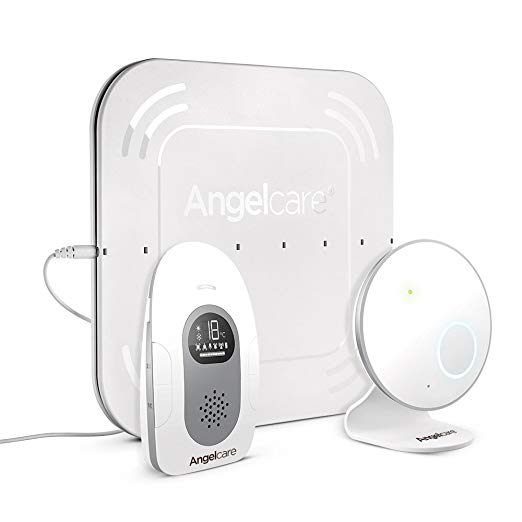 Your baby then lies on a special pad. The pad registers movement, and when it doesn't feel any movement for 20 seconds or more, an alarm will warn you.
Monitors like this are a bit controversial: they may give a false feeling of security.
This has lead parents to be too relaxed about crib safety rules and can have an inverse effect - parent supervision is then actually reduced in stead of improved.
But when used correctly and with common sense, baby movement monitors have brought parents that extra bit of reassurance at night to help them sleep a bit less worried.
And many parents have been awoken by the alarm at critical moments. That's why I've included them in this baby monitor review.
Sids monitors are also typically recommended by pediatricians, especially for babies who have had longer breathing pauses, severe sleep apnea, had a near-SIDS experience or whose siblings have.
During pregnancy: a baby heart rate monitor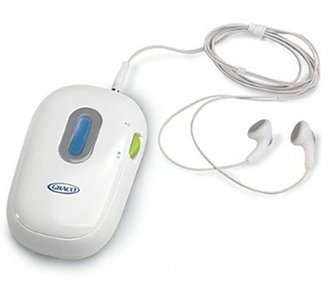 A baby heart rate monitor, or fetal heart rate monitor, lets you listen to your baby's heart during pregnancy.
At the doctor's they use specialized Doppler monitors to do this. But there are home-use versions, like the
Graco Prenatal Heart Listener
.
These are simply sound amplifiers - not Doppler monitors.
While it sounds nice to be able to hear, and connect with your baby before birth - especially for dad or siblings this could be quite precious ...
... I cannot personally recommend these heartbeat listeners. I've never used one myself and I do not know anyone who was happy with its quality.
My preference still goes to simpler ways of
bonding with baby
- while actually preparing for good sleep - and save the money to get a decent sound or video monitor for when baby arrives.