Home

>
No-tears sleep guides
3-step No-Tears Sleep Guides
Self soothing to sleep? | Sleeping through the night? | Better naps?

To improve your baby's sleep, chances are that either
self soothing
,
sleeping through the night
or
naps
need improvement.
Solving each specific problem is doable with the 3-step processes developed by Heidi Holvoet, sleep consultant, and presented in handy guides, one for each sleep problem to be tackled.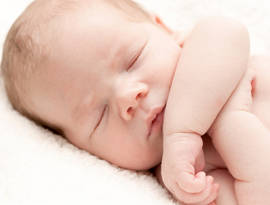 Heidi's no-tears "loving and determined" approach is unique because it helps you discover what works for YOUR baby and your family situation (as opposed to a one-fits-all
solution
).
The proven gentle techniques are nicely geared to what your little one needs ... making them more successful and leading to healthy sleeping skills that last a lifetime.
Each guide takes you through the 3 steps to
prepare
,
fine tune
and work with
the right techniques
.
The details of each step depend on the particular issue you are working on so they are different in each book. Each guide also explains the must-know facts to understand why and how your baby's sleep can be improved. Dedicated real-life tips complete your set of tools to maximize your baby's sleep ... and your own.

" Your books have been a lifesaver...the bulleted step by step instructions
are exactly what a tired mom needs! " Christine Tallamy


To get started:
Select the guide(s) you need below. You can download straight upon purchase confirmation: each book comes as a PDF document which you can print or read on your computer or mobile reading device.
100% refund guarantee:
If you are not happy with the guide you chose, your purchase is refunded completely.
Self soothing


Wean from any dependent sleep situation: go from holding, rocking, nursing, ... to putting down awake and happily settling to sleep.





Sleeping through

Avoid unnecessary night awakenings and help your baby or toddler sleep without interruption for the longest possible nights.




Good naps


Set up a nap routine that WORKS for your baby by discovering her needs: a simple Eat-Play-Sleep pattern, a timed schedule or follow baby's lead.



$ 9.95





$ 9.95





$ 9.95




1) Set the right stage - 12 key must-do's before even expecting any self soothing

2) Determine your baby's self soothing age - which technique at which age and how to fine tune it

3) Apply the specific techniques per dependent sleep situation: weaning from nursing to sleep, from holding to sleep, from sleeping in odd places, from sleeping in your bed and weaning from needing your nearby.






1) Get the all-important basics right - no long nights without these


2) Discover why your baby wakes - 15 possible causes


3) Use the right technique(s) for self soothing, weaning from night feeds, safely increase daily food intake, keeping asleep, adjusting sleep patterns and making early morning wake-up time later.






3 steps to easy nap times


1) Observe your baby - and learn when she can and has to sleep


2) Discover which type of nap routine will work best


3) Install the selected nap routine successfully, help with settling at naps, use top nap tips and solve the 5 most common nap problems.

Note
that you can
simply use your bank card
to make each purchase, no need to create an account if you do not wish to. We use PayPal to make the payment secure and risk-free.