Baby Sleep Advice Downloads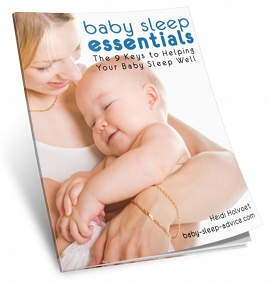 Baby Sleep Essentials
This mini-guide covers the 9 keys of good sleep. It's a handy checklist of must-do's for a successful approach to help your little one sleep well.
It's a free download when you subscribe to receive our newsletter (which is also free and sends you regular news and exclusive content by e-mail).
Just click download below: it will take you to the subscription page, after which you can
download Baby Sleep Essentials
right away.

FREE with your subscription to the newsletter.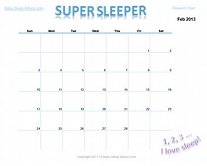 Printable Sticker Reward Chart
Simple and efficient: this printable reward chart covers 1 full month at a time. That gives you and your toddler a good overview. Each day has ample space to fit in a nice sticker or cute drawing.

FREE - Select the month(s) on the next page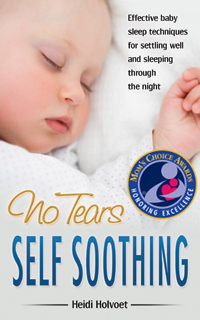 No-Tears Self Soothing - by Heidi Holvoet
With the 3-step program in this practical guide, helping your baby self soothe to sleep becomes quite doable.
Without the need for crying it out, the progressive techniques improve your baby or toddler's settling skills at bedtime ... and help reduce unnecessary night awakenings.

More info.

$ 9.95 - Direct download to your computer or mobile device
No-Tears Sleeping Through the Night - by Heidi Holvoet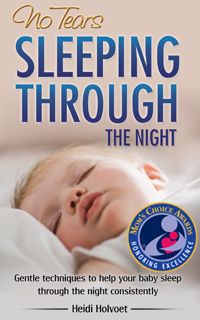 3 steps to improve your nights: get the critical (as in no sleep without these) basics right, learn why your baby or toddler wakes up and apply the proven no-tears techniques.
These will help reduce night awakenings, improve self soothing, wean from night feeds, adjust stuck sleep patterns and avoid early morning rises.

More info.

$ 9.95 - Direct download to your computer or mobile device
Sleepy Signs Journal
Baby settles and sleeps best when put down at the right times - right meaning seamlessly fitting for your baby - at this age and maturity level - and aligned with her personality and your family situation.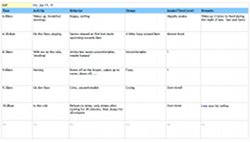 Keeping a journal helps but jotting down sleep and wake times is not enough.
To really understand baby's needs, you need to link her sleep and wake times to her behavior: the sleepy signs. The Sleepy Signs Journal template helps you do exactly that.

How? Download below, print and start writing down: sleep and wake times along with how she behaved and how awake or tired she was. Learn to connect these findings and you will reveal your little one's ideal nap and night time bedtimes.


FREE - Printable download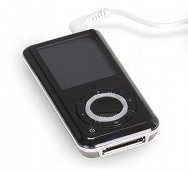 White Noise Sound Files
Simple sound samples in mp3 format for you to use in your own home-made white noise maker.
More info on how to use white noise to help your baby sleep here.

FREE - White noise (right-click the button to save)

FREE - Hair dryer (right-click the button to save)

Mobile App: Nap in a Snap
With the clever Sleepy Signs Log and Graph, the Nap in a Snap App helps you discover your baby's best-fitting nap schedule.
Android devices only.

FREE download from Google Play