Your Newborn Checklist - Comfort Items
This second part of the newborn checklist has the comfort items: maybe not 100% unmissable but very (!) good at helping your baby sleep. Download the complete
printable checklist
for free here.
Newborn baby checklist
comfort items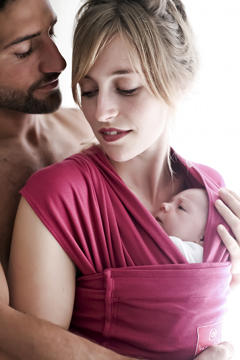 To me personally, a good wrap sling is actually a must-have rather than a comfort item. But a good one takes a bit of an investment so that's why I put it here: you
can
do without.
But if you can get one somehow, please do so, you'll love every second of wearing it!
It's simply a great way to go out and about, from Day 1 and the perfect companion to help your newborn sleep. You can read
my personal experience here
.
With a good wrap sling, such as the Hug a Bub, carrying your newborn is safe and good for her, comfortable for you ...
... and it's the perfect partner to comfort and soothe a fussy or colicky baby to sleep, see the article on
baby carrying benefits
for more details.
Whether you need a room monitor depends on your personal preference and the way your house is set up.
Either way it can be great to keep an eye, or ear, on baby while she sleeps, even though it can never take the place of
live
parent supervision.
To help you decide if you need on or not, see my
baby monitor review
, with info on the different types of baby monitors and how to choose.
The simplest, and cheapest solution will be a basic sound monitor which is a good start. You may want to add the comfort of also having video images
A musical mobile or toy looks cute, creates a cozy and recognizable sleeping place for your baby and it can become a valuable sleep helper.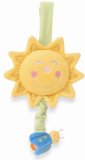 A bedtime routine is important to help your baby learn to sleep independently. Going-to-sleep cues tell your baby it is time for bed. These kinds of associations work not only mentally but also on a purely physical level, and that's what makes them so effective.
Done consistently, the cues help your baby's body get ready to settle and sleep. The music in a musical toy makes a great end of the bedtime routine: pleasant, reassuring and easily recognizable.
I especially love the most simple ones that you attach to the crib, like the
Kids Preferred Sunshine Pull String Musical
.
In a couple of months your baby may even be able to switch it on by herself to help her re-settle at night ... a very special moment when you hear that happening for the first time!
A good humidifier avoids dry air in your baby's room. This can help keep her airways free during a common cold and avoids dry sensitive skin.
Because you will use it near baby when she sleeps, you will want it to be a cool mist one that is as quiet as possible, such as the
Crane Cool Mist humidifier
.